Talari Networks Review
Talari Networks, the trusted SD-WAN technology vendor and market leader, engineers the internet for maximum business impact by designing failsafe WANs that deliver superior business-critical application reliability and resiliency, while unlocking the simplification and cost reduction benefits of branch consolidation.
A Talari Networks Software Defined WAN, built on a comprehensive physical and virtual appliances portfolio, engineers the internet for application reliability and unparalleled resiliency. Customers have great flexibility in determining how a Talari SD-WAN solution is deployed at the physical edge, the virtual edge, or in the cloud using Talari's Controller, a full suite of appliances and centralized orchestration and analytics platform.
One main advantage of a Talari SD-WAN solution is the integrated WAN optimization. Customers can expect accelerated data replication, remove adverse effects of distance that cause latency, get the most out of bandwidth expenditures, and improve server capacity by offloading compute-intensive TCP turns.
Solution Pros:
Continuous per-packet, unidirectional performance analytics that factor in packet loss, latency, jitter, and bandwidth between all paths and aggregated links
Ability to leverage all available bandwidth across multiple links, even for a single high-bandwidth flow
Customizable by bandwidth availability: highly efficient bandwidth utilization
Top Features Include:
Extremely scalable (thousands of WAN links with continuous, real-time path measurement) to accommodate Quality of Experience (QoE) standards set by cloud service access providers and edge-network co-location facilities (carrier agnostic) SD-WAN
Enables unmatched support for real-time and highly interactive apps
Replication of flows and packets across disparate links, especially real-time apps like VOIP that require platinum QoS support
Overall
Talari's leading IT benefits include increased resiliency, reliability and superior quality of experience. Customers who need to maintain high availability and uptime of business-critical applications without paying the high monthly cost of expensive internet should look no further. The ability to leverage bandwidth aggregation with commodity internet services to reduce WAN legacy cost should be front of mind for every IT professional.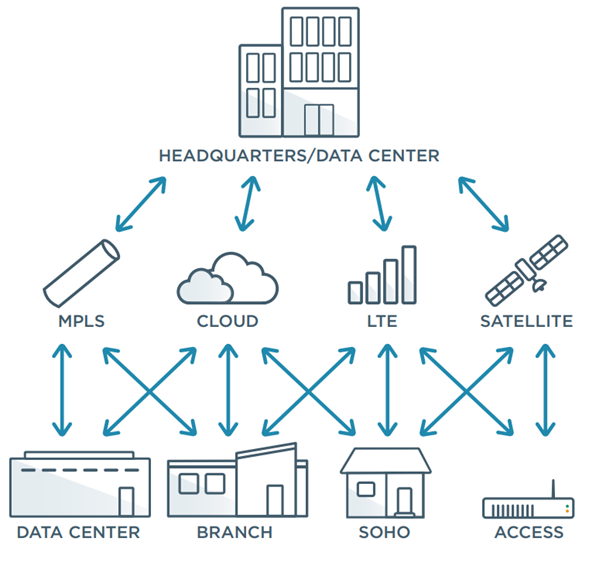 Architecture Type
On-premise, Cloud-based
Deployment Options
Managed services, third party hardware if necessary
Security & WAN Optimization
IPsec, SSL-VPN, Integrated WAN optimization
Pricing Models
Subscription-based; varies by packages
Best for Network Size
Small to medium