BCN Review
With 24 years of telecommunication experience and over 25,000 clients, BCN delivers voice, data, cloud and wireless solutions. Unlike most SD-WAN providers, a BCN SD-WAN solution can utilize 75+ underlying network providers. BCN brings simplicity when you're dealing with complex telecom infrastructure and allows you to focus on your business.
From a broad list of managed equipment services, broadband providers, and networking services, enterprises with complex multi-location and multi-network deployments will appreciate one unified billing for all services and a single point of contact for customer care, with 24/7/365 US-based support. BCN partners with VeloCloud, a recognized leader in SD-WAN with 150+ partners, to deliver nationwide access options with Ethernet, Cable, DSL, 4G LTE and more.
For ease of deployment, a BCN SD-WAN solution includes the shipping of pre-configured devices directly to the branch, with activation, configuration, and ongoing management all handled in the cloud. BCN offers customers the option of Self-Installation or Professional Field Installation with truly zero touch. There is no need to rip and replace. Since BCN SD-WAN is cloud-based, customers' existing MPLS networks can be integrated, and turning up new locations is quick and cost effective.
Solution Pros:
75+ network providers as a single source to simplify complicated deployments for multi-sites
Classification of over 2,800 applications to streamline implementation and automated QoS configuration and bandwidth allocation
High availability configuration and deployment with internet gateways, packet duplication and link aggregation
Top Features Include:
Automated packet-level steering and fully support static IP requirements
Centralized cloud-based Orchestrator allows customers enterprise-wide view of all routing
Unified billing for all services at all locations on one monthly invoice
Overall
A BCN SD-WAN solution makes setting policy as simple as a single click to define business-level policies that apply enterprise-wide through a centralized cloud-based service Orchestrator. A technical differentiator, BCN SD-WAN solution employs automated packet-level application steering both in the edge device and the cloud, designed to achieve peak performance and robust application awareness.
In addition, BCN continually assesses application performance through the computation of a quality score to help maintain quality. With constant innovations and partnerships with industry leaders, BCN Solutions meets today's enterprise demands.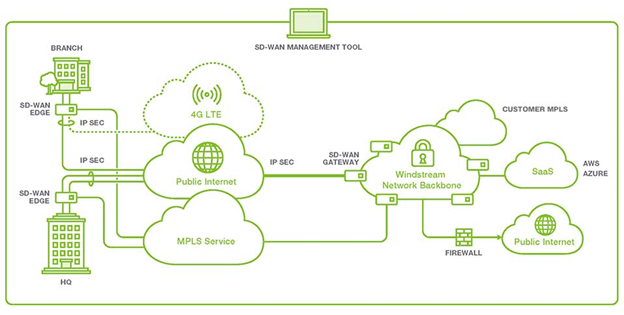 Architecture Type
On-premise, Cloud-based
Deployment Options
Managed services, physical or virtual appliance, self or professional installation options
Security & WAN Optimization
IPsec, stateful firewall, Zscaler integration
Pricing Models
Subscription-based
Best for Network Size
Small to large