Aryaka Review
Aryaka is the fastest growing and leading global SD-WAN provider for more than 800 global enterprises. Aryaka's Global SD-WAN combines a purpose-built private network, SD-WAN, optimization and acceleration, connectivity to cloud platforms and network visibility that is delivered as a service.
Aryaka's SmartCONNECT SD-WAN as-a-service significantly increases performance of cloud services and improves the quality of voice, video, and real-time application services. Benefits include delivering a stable and fast connection in hours and eliminating network management hassles. Unlike other solutions, SmartCONNECT replaces MPLS, WAN optimization devices, SD-WAN appliances, and upfront capital expenditures.
Recently Aryaka launched SmartACCESS, the first-to-market clientless SD-WAN solution for remote and mobile users. SmartACCESS significantly enhances both on-premises and cloud/SaaS application performance for remote workforce without hardware or software clients up to 3 times faster.
Solution Pros:
Real-time end-to-end network and application visibility
Reduce WAN costs up to 56% by replacing MPLS
Integrates with cloud-based applications to all IaaS, PaaS and SaaS environments
Eliminate network management complexities
Top Features Include:
SLA-driven support, over 99.99% service availability
Up-to-the-minute traffic, application, and cloud performance reports
Built-in datacenter and cloud applications WAN optimization
Clientless SD-WAN for remote and mobile users
Overall
Aryaka boasts high success scores based on verified customers, employee satisfaction, user experiences and customer support. Services include an excellent portal for visibility, well-trained experts when you need them, and proactive alerts. Avoid dealing with multiple telecom service providers and WAN optimization technology with the #1 MPLS alternative. Aryaka operates in 63 countries and 25 point-of-presence (POP).
In simple terms, for a lot of companies it boils down to time and money, and Aryaka delivers more of both than many other WAN vendors. See why companies are confident with Aryaka to provide a scalable, powerful, and holistic solution.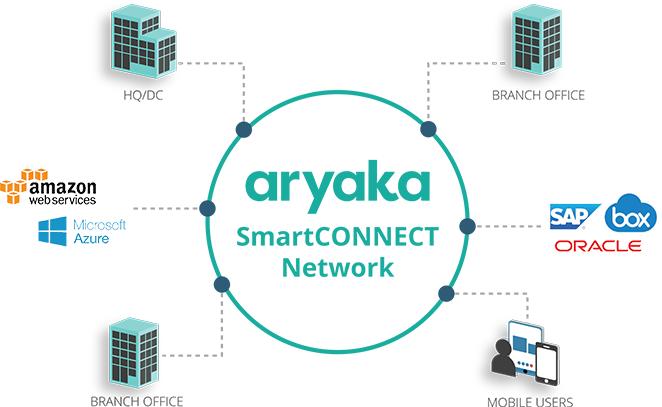 Architecture Type
On-premise, Cloud-based
Deployment Options
Multi-tenant, cloud-based controller deployments
Security & WAN Optimization
Firewall integration, IPsec security, Zscaler integration; WAN optimization included
Pricing Models
Subscription-based
Best for Network Size
Small to large